Folks, I know I am beginning to become repetitive with this new announcement as I had mentioned yesterday but I couldn\'t help to create a better splash right on the front page light box.
Our first Six Sigma Improvement Project – Reducing Laptop Returns is now available for a small purchase for the pdf version.
For every project, expect that the following tools be used VOC, C&E Matrix, FMEA, SIPOC, Pareto chart, Graphical Data, Attribute MSA, Hypothesis Test using Binary Logistic Regression (or ANOVA if using continuous data), Binomial Process Capability, Brainstorming, Control Plan, and Control Charts.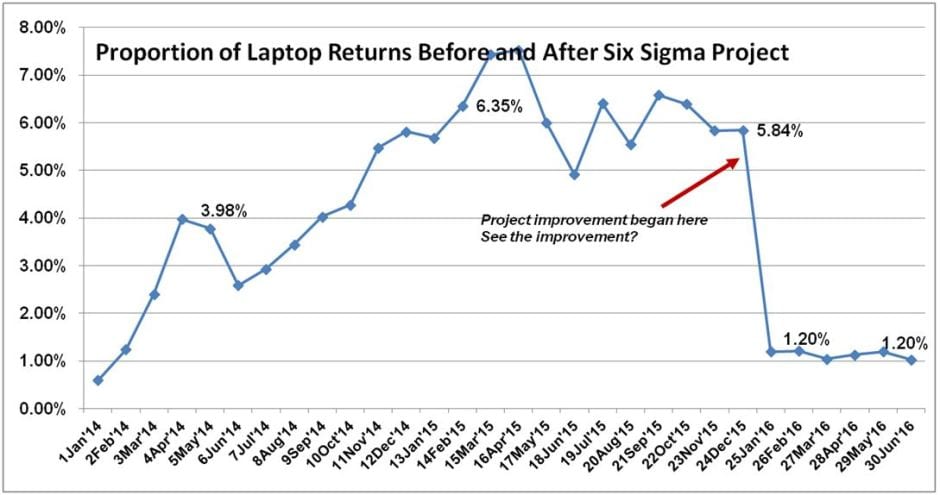 Six Sigma Improvement Projects Now Available for Download