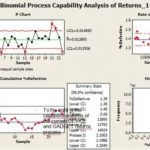 Try our Lean Manufacturing Plan for Free!
What's the plan? Who's in charge? This multi-tabbed Six Sigma Excel spreadsheet helps managers and Six Sigma Black Belts alike score their current "as-is" production environment and help identify opportunities for improvement. Why don't you use this Lean Manufacturing Plan conjunction with the Six Sigma Control Plan and Preventive Maintenance Plans?
The LMP\'s goal is to reduce errors, increase efficiency, and identify the next areas for improvement. This template covers just about anything you can think of when setting up a manufacturing line
The LMP is a multi-tabbed Microsoft Excel file that outlines just about every step you can think of when going lean on the shop floor. No special software is required except for Microsoft Excel.
[Download not found]