Our latest Supplier Evaluation template for Microsoft word is designed to facilitate your supplier evaluation report to your supervisor. As in any vendor evaluation process a robust template is needed to ensure a fair supplier process rating when comparing several vendors that you are considering to provide the same product or service. This form is optimized for Microsoft Word 2007 and 2010.
Supplier Evaluation Template for Microsoft Word
You can download the auto-score calculating Microsoft Excel version here. There is another template here that may better serve your business needs.
[Download not found]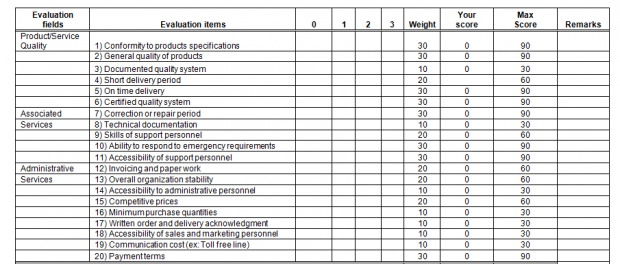 Supplier Evaluation Template for Microsoft Word