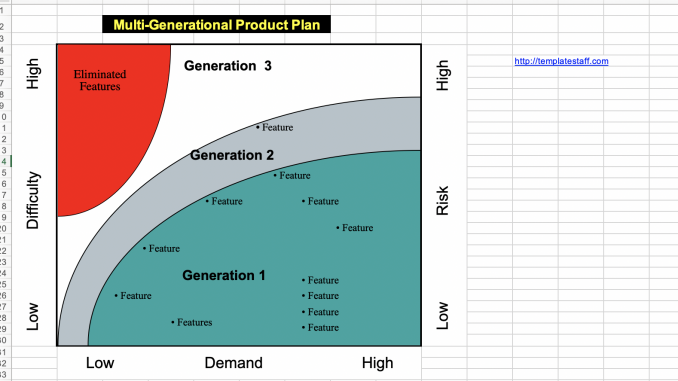 Multigen Plan Template
Multi-generational planning is key with innovative companies such as Apple and Microsoft. Think of multi-gen planning as a first-pass at your product road map. At that, feel free to bastardize or do anything you want to our multigen plan template.
Multi-gen planning is a very useful and effective planning tool in the DFSS philosophy where the product marketing team and engineering design team struggle to agree to the feature-set of the next product release or update.
Agreement can be made as to when certain form, fit, function become available in a product's lifecyle, thus reducing scope creep and keeping design focused on the customer's must-haves now and keeping the delighters for the right time.
The tool requires no explanation, simply sit down with the involved teams and map out the features by customer priority.
Multi Gen Plan