You may have noticed that templatestaff.com has been completely revamped and has had many Lean Six Sigma and DMAIC tools added. While these are not pure Six Sigma software downloads, they are in most cases great tools for your Six Sigma analysis.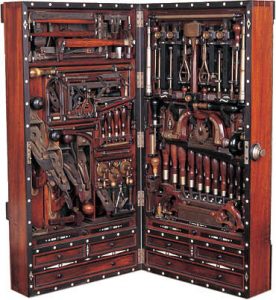 We have taken both green belt and black belt training and there is little available in terms of Six Sigma software. While there are companies that provide this kind of software, I think I would go so far as to say that all you need it Minitab. Minitab's current policies forbid the publishing of their files but hopefully one day we can put some here. While Minitab is a powerful statistical analysis tool, it is costly and not available to everyone without in depth training.
That is why templatestaff.com focuses on providing the best Lean Six Sigma and DMAIC tools for your Six Sigma analysis in the form of Microsoft Excel spreadsheets (which are used in every Lean Six Sigma project even before you begin to use Minitab), Microsoft Word documents, and Microsoft PowerPoint presentations.
Please feel free to peruse our website and send us comments and suggestions. See below for some of the Lean Six Sigma DMAIC tools you can download for free.
Lean Six Sigma and DMAIC Tools Free Downloads
Attribute Calculator
Cause & Effect Matrix
Change Plot
Control Plan
Design Concept
Design Score
DFA/DFM Analysis
DFMEA
Documentation Plan
DPMO
Dynamic Error
Dynamic Simulation
Function Audit
Gate Checklist
In/Out Plan – Feature Scope Selection
Kano Surveys
Lean Assessment
Lean Manufacturing
Morphological Matrix
Multi Generational Plan
Participation Matrix (aka Six Sigma stage gate)
Preventive Maintenance Plan (aka Six Sigma control plan)
Quality Control Form
Supplier Evaluation Form
Technical Training Document
Summary Test Report
Pugh Matrix 1
Pugh Matrix 2
Quality Function Deployment (QFD)
QFD Examples
Regression Sum
Risk Analysis
Shift & Drift
Sigma Calculator
Supplier Input Process Output Customer (SIPOC)
Sum of Squares
Test Case
Z Table
Project Report-Out
Gated Project Report out
Thanks!